Contact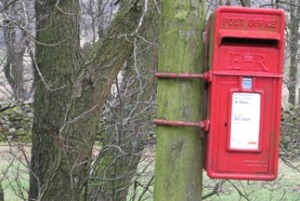 E–mail:– robert@robpowell.co.uk
Telephone:– 015396 20482
Mobile:– 07971 500825
Post:– 2 Mountain View, Sedbergh, Cumbria, LA10 5SE, England.
(Ignore the London chatterati. The postal service here is very good.)
Sedbergh
Visit the Sedbergh.Org.Uk Website for information about Sedbergh Book Town, accommodation, businesses in the area and things to see and do.
Visit the Sleepy Elephant website for information about walking in the Sedbergh area.
Visit the Sedbergh Lookaround Website for local news and events, or get this month's copy of the magazine, available at the Information Centre and some local shops.