Writing, Broadcasting & PR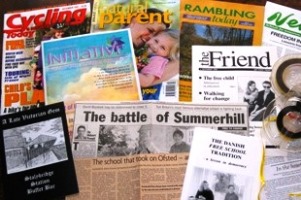 Most of my writing in recent years has been about education, and much of my inspiration has come from Scandinavia. I am currently working on a book about democratic and humane approaches to education.
I discovered my love of writing in the European Studies Department at UMIST. It was during this time at university that I became a regular contributor to Student Scene on BBC Radio Manchester – and things carried on from there.
I went on to work for magazine programmes on BBC Radio 4 and other networks. After a spell in teaching I wrote about education and walking for several national newspapers and magazines, and wrote leaflets and reports for business and the public sector.
Examples of Work
I am a member of the Society_of_Authors and the Translators'_Association.