Web Design
I provide a highly personalised website design and management service for small businesses in tourism and other industries.
My sites are 'responsive' (i.e. mobile–friendly), quick to download, and conform to international coding standards.
Examples – Click on the Pic . . .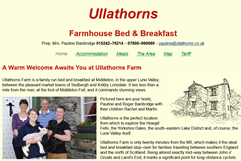 Ullathorns Farm B & B, Middleton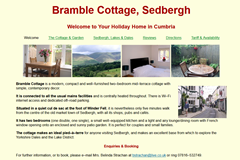 Bramble Cottage, Sedbergh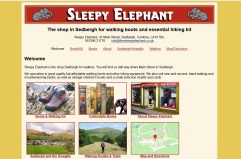 Sleepy Elephant, Sedbergh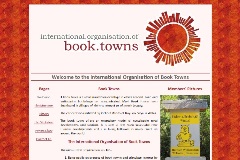 International Org. of Book Towns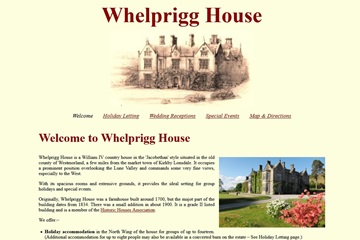 Whelprigg House, Kirkby Lonsdale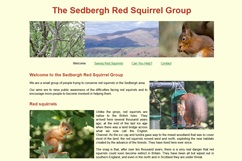 Sedbergh Red Squirrels
" The photos are particularly nice . . . how you managed to come up with all the text etc. is amazing."
— Carole Nelson, proprietor of Sleepy Elephant, Main Street, Sedbergh
" . . . I would like to book both rooms for the night of Thursday . . . I would also like to compliment you on your very helpful website."
— Customer's e–mail to Pauline Bainbridge, Ullathorns Farm Bed & Breakfast
"I am delighted with my updated website . . . a very professional job . . . pleased with the layout, the photographs are excellent and the text says everything I wanted and more."
— Belinda Strachan, owner of Bramble Cottage, Sedbergh
Design Principles
Responsive pages structured to display appropriately on desktop computers, lap–tops, tablets and smart phones;
Clearly written and relevant text that will attract both search engines and your customers;
Pages designed with ease of navigation and the needs of the sight–impaired, and those with dyslexia, as priorities. (This approach actually benefits everybody). Please note that I will not use dark or confusing backgrounds or fonts that are not fully web‑safe or which I think are difficult to read;
Careful choice of website name, website address, metatags, page titles and headings;
Concise, simple, hand–written coding that conforms to W3C industry standards and attracts Google and other search engines.
Terms
First page of website, normally £350;
Second and subsequent pages, normally £70 each (occasionally rather more for unusually long or complex pages);
Hosting and purchase of domain name (website address) at cost, usually £36 per annum;
Photographic work, by negotiation and dependent upon the time involved and distance to be travelled;
Free estimates, 20% deposit required with order, settlement normally one month after invoice on completion of work;
Any necessary updating of site, requested by you and agreed in advance, charged at £35 per hour;
I am not registered for VAT.
Further information
If you have any queries, please call me on 015396–20482.
Alternatively, see below for my e-mail and postal addresses.
Download a printable leaflet outlining my website design and related services.